WELCOME TO THE JAKO NEWS BLOG
World champion in speed skating: Two more titles for Nils van der Poel
The Swedish JAKO athlete wins two gold medals at the World Championships and sets a new world record.
Speed skater Nils van der Poel has won the World Championship titles in the distances of 5,000 and 10,000 meters. Only about four weeks after the European Championships and the victory there over 10,000 meters, these are the next two significant titles in a short time. The 24 year old athlete and his entire team are equipped with JAKO teamwear by our Swedish partners.
As before at the European Championships, the competition took place in Heerenveen. In the first men's decision over the 5,000 meters, Nils van der Poel came out on top with the fastest time. With 6:08.39 minutes and a lead of more than one and a half seconds, he relegated the top favorite Patrick Roest from the Netherlands to second place.
Three days later followed the race in the 10,000 meter distance. With the time of 12:32.95 minutes, the JAKO athlete not only went on to victory here, but also set a new world record at the same time.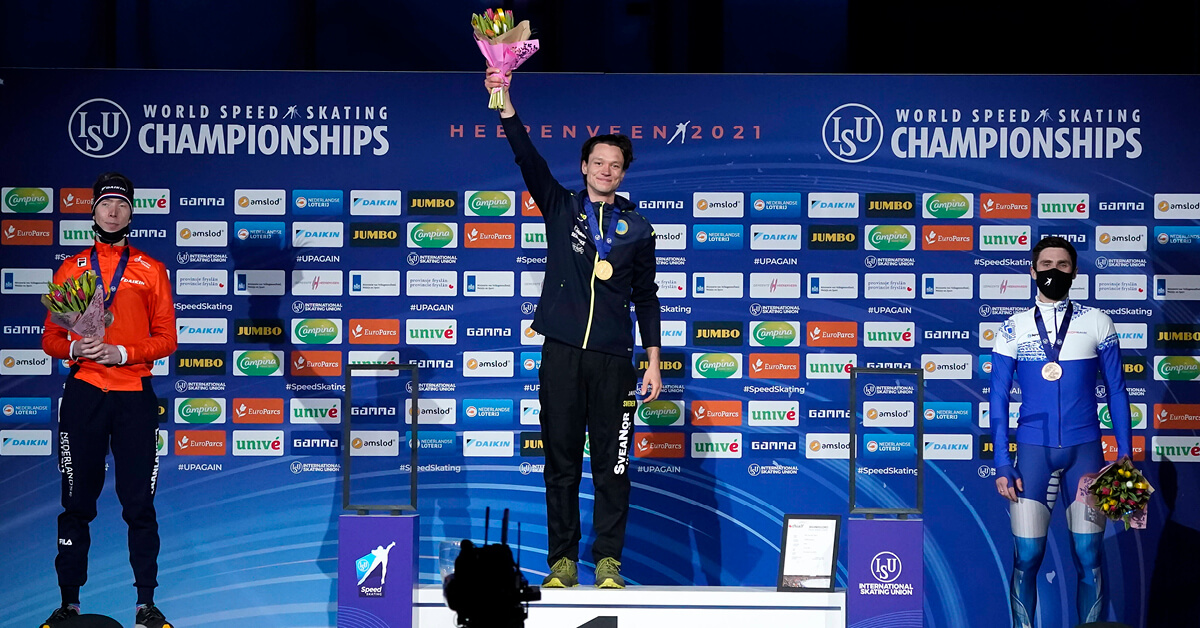 Although the athlete has already won 16 Swedish championships, winning the titles at the World and European Championships are a big surprise. Nils van der Poel just returned to the sport last December from a two-year break from skating.
We are excited to see how the success story continues: The next big goal is the Winter Olympics in Beijing in 2022.